Hi guys, so this is my 2nd part of my December favorites. Sorry that this didn't come earlier but this happened because I have had a cold for a few days and I have just been in bed doing nothing for the past few days but I have recovered now and I can't wait to get blogging again. Anyway, today's December favorites is in fashion. I hope you guys enjoy and without further ado let's get started!
---
New Look Black Badge Backpack – This is an awesome and very affordable bag is one of my favorite things that I have used in December. It is a very casual backpack and it fits with any everyday outfit. I love it because its big enough to fit everything I need in it on an everyday basis and in December I can't be bothered to carry around a handbag because I would rather be putting my hands in my pockets to keep them warm than out holding a handbag. This bag is £22.99 which is an amazing price for such a great bag and the quality is amazing because it has lasted me ages so far. I absolutely love this bag.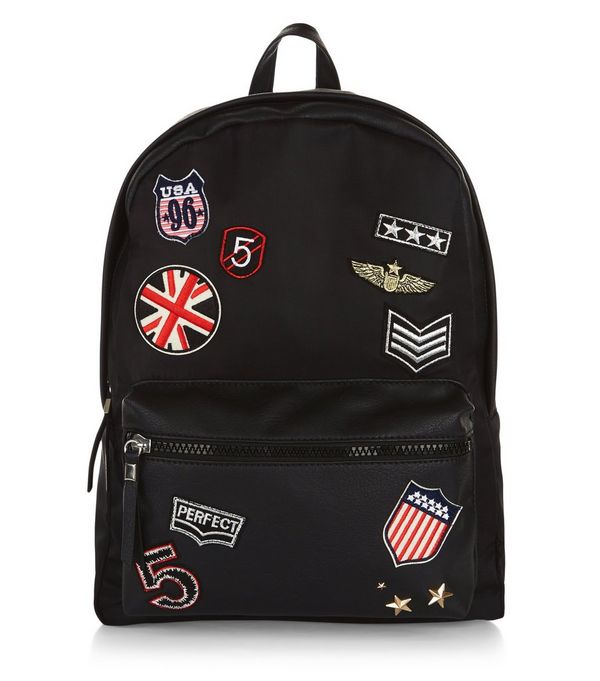 ---
Fluffy Socks – I genuinely do not know any girls who doesn't love fluffy socks in December because the are really cute but they are really practical because they are so comfortable and they keep your feet really warm. I couldn't pick a certain type because I love all types of fluffy socks but in the UK I especially love to buy fluffy socks from TK Maxx because the quality is really great but they also last a really long time which is great. They are really affordable and they are perfect for winter.
Products from Amazon.co.uk
‹
›
---
Snood Scarves – I am absolutely obsessed with Snood Scarves because I believe that they look a lot better than original scarves and to be honest they are a hell of a lot more comfortable because they are so big and they go with a lot of casual outfits. You can get them in hundreds of different colors and designs but their ultimate goal is to help you to wrap up warm in winter. They look so effortless and perfect with lots of casual outfits. You don't have to try hard to put an outfit together with these and once again they are really affordable. The picture below is exactly like the one I have and I love it.
Products from Amazon.co.uk
‹
›
---
Jumpers/Sweaters – I am absolutely loving over-sized jumpers because even though they are so casual they look really effortless and you just have to throw it on and you are done. You can style in with some jeans or leggings and you are done. They are so comfortable and they will last you ages. You can just take it easy and relax at home in an oversized jumper or you can wrap up warm in your jumper and go out and be comfortable and stylish. My favorite one is £25 from missguided but they come in lots of different styles and prices so the choice is yours.
Products from Amazon.co.uk
‹
›
---
I hope that you guys enjoyed and I will see you next time with the 3rd and final December favorites. Bye!