Hi guys, so today I am going to be going through a rating of all of the main characters of gossip girl. I will be telling you why I love them or why I hate them. Before we start I'm going to be telling you what Gossip Girl is. Basically it is a show about the super rich of the Upper East Side. They are tracked by an anonymous blogger called Gossip Girl. These characters are all of the main characters and without further ado let's get started!
---
Chuck Bass
Chuck Bass is my favorite character in the whole Gossip Girl series. At the start of the TV show Chuck is a disturbed young teenager who lives a life full of drink, drugs, partying etc. In the first episode he tries to force himself on a young girl. He generally lives an awful lifestyle but then he falls in love with another Upper East Sider called Blair Waldorf. As he goes out with Blair he becomes a better person and after his dad dies he inherits the family business – Bass Industries. He becomes a great success in the business and in the last episode Chuck and Blair get married . They have to get married because they accidentally killed Chuck's dad who previously faked his death. They had to marry so they couldn't be forced to testify against each other. After Chuck falls in live with Blair he becomes a much better person. Chuck bass is played by Ed Westwick who is the perfect actor to portray Chuck. Chuck has to face a lot of hurdles but the biggest one is his father who tries to kill him to get the company back. He is known for his smart sense of style, his amazing personality, his perfect relationship to Blair and his catchphrase "I'm Chuck Bass". He is also great at scheming against people to get what he wants.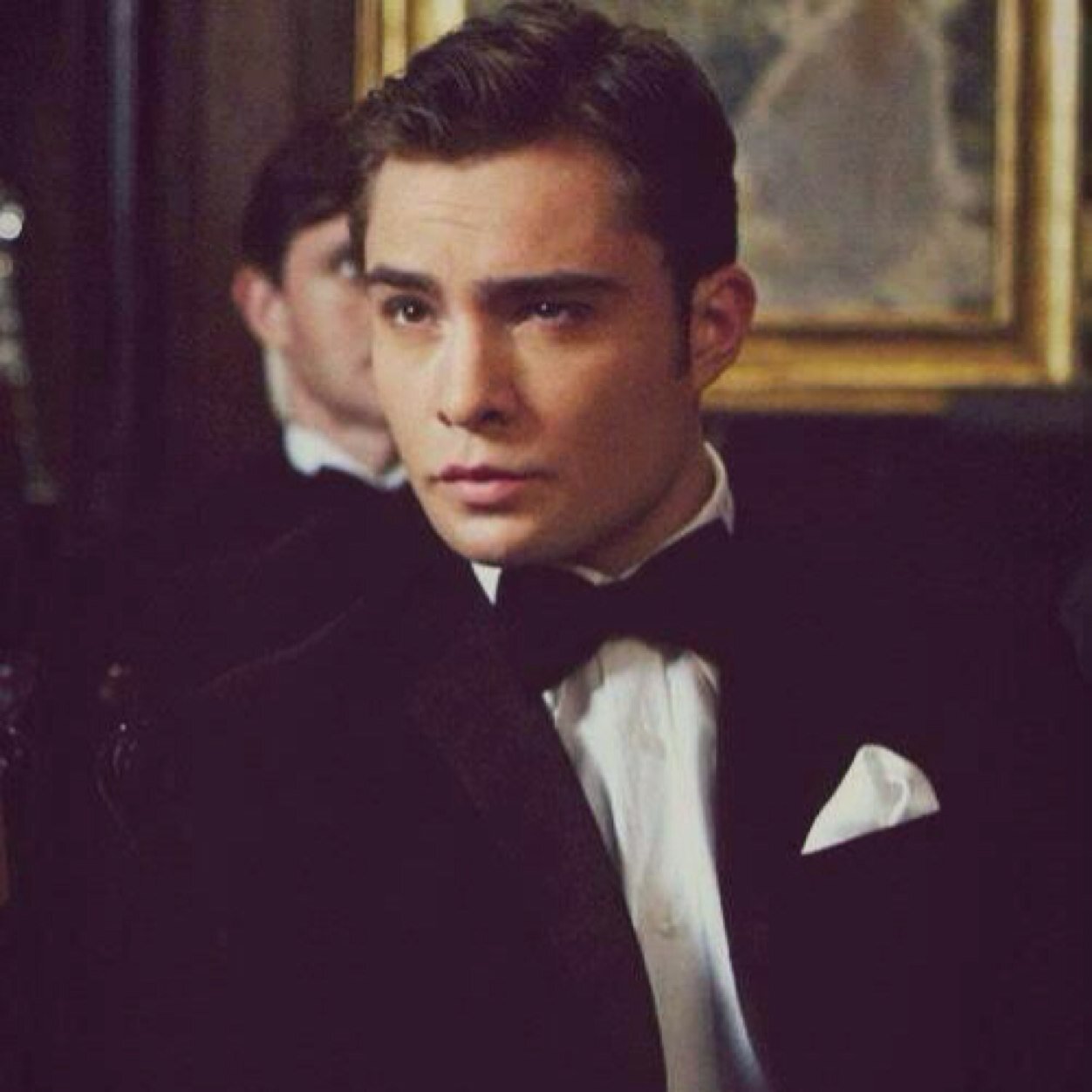 ---
Serena Van Der Woodsen
Serena is the character the whole show seems to be based around. At the very start of the series, Serena comes back from a year of boarding school. She left because after she had gone to a party and got together with Nate who was with Blair at the time and then she felt really bad and went to a hotel to meet Georgina (who will be talked about later in the blog post) and Pete Fareman. She gave Pete some drugs and he died from overdose. She left straight away and then came back to meet her brother who was in ostroff center. Serena came back and when Blair found out that Nate cheated on her with Serena, Blair started a rivalry with Serena. During the seasons Blair had an on and off friendship with Serena and Serena had an on and off relationship with Brooklyn Boy Dan Humphrey. At the end of the series Serena marries Dan after 5 happy years together. Blair, Serena, Nate and Chuck are closer than ever. The actor is played by Blake Lively who once again is a perfect fit. Even in real life Blake lively is such a sophisticated and kind person just like Serena. Serena lived a life full of partying, drugs and alcohol but as you watch through the series you see her change and become such a great person despite the fact that she has so many slip ups through the years. Her lifestyle gets better and better until she becomes the person that she is in season 6
---
Blair Waldorf 
Blair is my other favorite character in the series because she is just generally amazing. She starts off the series as a bulimic girl who is really upset because her dad just left her mom for another man. She is dating Nate but when Serena comes back her whole life goes haywire motivated and set on going to Yale. She was going out with Nate which was also spoiled when Serena came back but then she got even closer with Chuck and they started Dating. She didn't get into Yale so she had to go to NYU but then she got into Columbia so she was really happy that she got to an Ivy. She then broke up with Chuck and got engaged to Prince Louis of Monaco and Blair was pregnant with Louis' baby but near the wedding day she was going to run away with Chuck but they got into a very severe car accident and Chuck almost died and Blair lost her baby. She asked god to save Chuck's life and in return she would stop loving Chuck and she would learn to love Louis. She believed the promise worked and she married Louis until she found out he was just using her and she ran away with Dan. Dan and Blair dated for a bit but in the end her mom gave her the family fashion business so she ran that and in a flash-forward into the future she lived in a house with Chuck with a 5 year old son called Henry and she lived a happy life. Blair is played by Leighton Meester who is a perfect actress but she is also very talented because her background is nothing like the one Blair has which means it is amazing she pulled of the character and so well too. Blair is one of my favorite characters and for many reasons but mainly because she is the confident, scheming queen of the Upper East Side.
#
---
Nate Archibald
Nate is probably the most simple and straightforward out of the main characters and he is the kindest out of the 4 too. He was always in love with Serena but in the end of the show he ended up alone. In my opinion he should have ended up with Serena but that is because I can't stand Dan. Nate dated Blair at the start of the show but then at the end of the series he ends up running a newspaper called the Spectator. Nate was always really kind and he never sent a tip into Gossip Girl.  He was best friends with Chuck and also close friends with Dan. He was kind to everyone and he didn't want an Upper East Side lifestyle with an Ivy and law school and he wanted to make his own path. He is a really great person and he is played by Chace Crawford who is exactly how I imagined Nate when I read the books.
---
 Dan Humphrey
 There is major spoilers in this paragraph so don't read ahead unless you have watched the show right to the very last episode. Anyway, Dan is a boy from Brooklyn and he is a lot poorer than than Blair, Nate, Chuck and Serena but in the end he ends up quite rich because he writes short exposee chapters about each of them. I've just got one simple sentence to say which is Dan is Gossip Girl. He used Serena as a muse for years but at Chuck and Blair's wedding he wrote a chapter to Nate's newspaper explaining why he became Gossip Girl. He posted through the years but he stopped the site after Blair and Chuck had their big accident. He got anonymous tips sent in and he sent them back out anonymously. You don't find out who Gossip Girl is in the show until the very last episode. There is so much damage that he causes but Serena realises that it was all of them who created Gossip Girl because they all sent in the tips. In the last scene of the show they get married at Blair and Chucks House. It is amazing but I just seem to not like Dan because I can't believe that he and Serena ended up together rather than Nate and Serena but that is just my personal opinion. He is played by Penn Badgeley who is a real fit for the character
---
Georgina Sparkes
Georgina is also one of my favorite characters because she is generally amazing. She schemes a lot and she always seems to be able to get back at someone. At some time in the middle of the series, Georgina gets sent off to a Christian Camp and she becomes really religious until Blair Drags her back and forces her to do another scheme. She isn't a main character but she is one of the characters at Blair and Chucks wedding. When she comes back the first time, she blackmails Serena to be her friend otherwise she shows everyone the film of when Pete Fareman dies. Georgina is played by Michelle Trachtenberg and she is perfect as Georgina.
---
Photos