Hi guys, so today I'm gonna go through my top 5 Netflix shows. There are a hell of a lot of really good shows on Netflix so it took me forever to narrow it down to 5. Comment what your favorite shows are and there are definitely a few more but they didn't quite get in. Anyway, without further ado let's get started!
---
Gossip Girl
Gossip girl is my number one favorite show ever. It is about the upper east sides elite and they all live the luxurious lives of the super rich and also there is an anonymous blogger called gossip girl who traces their every step and writes about it on their blog. On the very last episode they find out who gossip girl is. While all of this is going on the it-girl of the town – Serena Van Der Woodsen – comes back to Manhattan after a year of boarding school and inner feuds between the best friends goes on. The main cast is Leighton Meester as Blair Waldorf, Chace Crawford as Nate Archibald, Ed Westwick as Chuck Bass, Blake Lively as Serena Van Der Woodsen and Penn Badgley as Dan Humphrey. Blair, Nate, Chuck and Serena are the rich families but Dan doesn't seem to fit in with the richer crowd and at the end of the TV series he reveals a huge secret. They all scheme against each other but their friendship and relationships come out stronger than ever. All of this happens as they go to the biggest parties and events in Manhattan. It is based on the books but it is adapted and in my opinion the TV show is much better.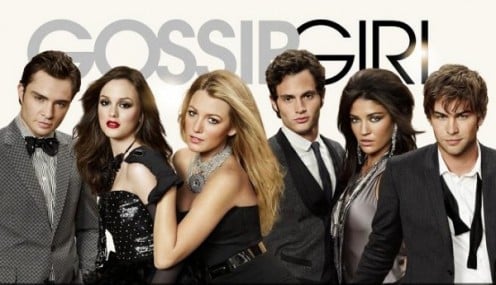 ---
Shadowhunters
This is my second favorite show. Shadowhunters is about a girl called Clary Fray who has a normal life until her 18th birthday she goes out to a club to celebrate and sees people dressed in black killing what she thought was people but it turns out they were demons. The people were called Shadowhunters. While Clary was out at the club some people called circle members kidnapped Clary's mother because they believe she has an object called the mortal cup. She is taken to the circles leader Valentine. Meanwhile, since Clary's house was destroyed she takes refuge with the Shadowhunters who are angel blooded humans that kill demons. Also there is the downworld which contains faeries, seelies, vampires, werewolves etc. This whole world is in secret and while this is going on Clary finds out that she is a Shadowhunter and she meets other Shadowhunters Jace, Isabelle and Alec. The cast is Katherine McNamara as Clary Fray, Dominic Sherwood as Jace Wayland, Emeraude Toubia as Isabelle Lightwood,  Matthew Daddario as Alec Lightwood, Alberto Rosende as Simon Lewis, Harry Shum Jr as Magnus Bane and Isaiah Mustafa as Lucian Greymark . This show is absolutely amazing and based on the books. I do prefer the books but that is because the show is still airing and it is getting better with every episode that goes by. Season 2b is currently coming out and the show has been renewed for season 3 in 2018.
---
Pretty Little Liars
Pretty Little Liars is a very critically acclaimed show an it is popular with so many people. Pretty Little Liars is about 5 girls – Hanna, Spencer, Aria, Emily and Alison – who were best friends and one day at a sleepover Alison goes missing and at Alison's funeral the girls get an anonymous message from a person called -A. As the girls are getting these messages they start to dig deeper into Alison's supposed death because they think the story is a whole lot bigger than what is said. The whole time -A is tormenting them and playing games with them. The main cast is Sasha Pieterse as Alison DiLaurentis, Ashley Benson as Hanna Marin, Troian Bellisario as Spencer Hastings, Lucy Hale as Aria Montgomery and Shay Mitchell as Emily Fields. The liars have to face the challenges a puts up for them constantly and they can't tell anyone else because whoever they tell is in danger and if they go to the police -A always seems to be one step ahead. The show is still airing on Netflix and it is on the final season and only about 3 episodes away from the finale. In season 7, all 5 of the liars are dealing with -A.D who is the last and most dangerous of all the -A team.  Every episode you watch the plot seems to thicken and that makes season 7 the most deep and interesting season so far. These are also based on the book but I haven't read these books yet.
---
 The Vampire Diaries
The Vampire Diaries is an amazing show and it has such a talented cast. The show is about 2 vampire brothers called Stefan and Damon and they go to their home town of mystic falls. They fall in love with a girl called Elena who reminds them of someone from their past called Katherine. They both try to protect her from the many that Mystic Falls brings and there is a lot of characters along the way that they have to fight and keep away from Elena in order to keep her safe. Also Elena's best friend is a witch called Bonnie and they stick together the whole way through the 7 seasons. It has been renewed for a season 8 and it is not on Netflix yet. The cast is Nina Dobrev as Elena Gilbert, Ian Somerhalder as Damon Salvatore, Paul Wesley as Stefan Salvatore, Kat Graham as Bonnie Bennett. This is a lot different to normal vampire movies and tv shows and it actually looks so real. The writers are so imaginative and each character has so many deep secrets to them that it is just amazing .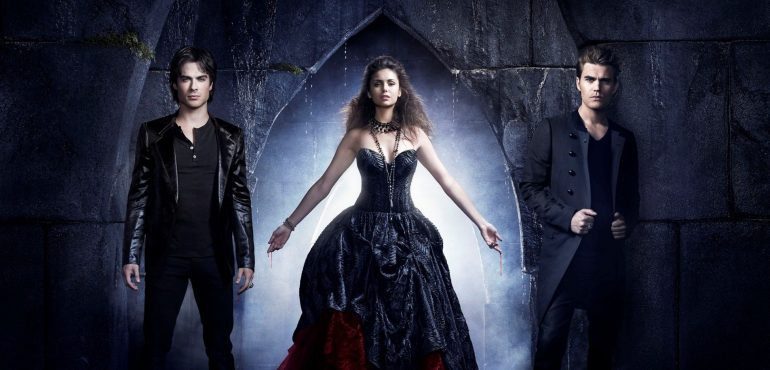 ---
Riverdale
Riverdale is such a great show. It is about a kid called Jason Blossom who died on the 4th of July and a kid called Archie Andrews heard a gunshot. Veronica Lodge moves from New York and meets friends Jughead, Archie and Betty. The 4 try to figure out how Jason Blossom died and they meet a lot of stops and people that try to stop them. The cast is K.J. Apa as Archie Andrews, Camila Mendes as Veronica  Lodge, Cole Sprouse as Jughead Jones and Lili Reinhart as Betty Cooper. They show is produced so amazingly and when I watch it it has this light feeling to it and even though it can be serious sometimes, it has this nice feeling about it. It is really hard to explain but it just makes it better. The cast are such great actors. Also the whole diner idea makes it really feel quite retro.
---
I hope that you guys enjoyed and I will see you next time with another blog post. Bye!